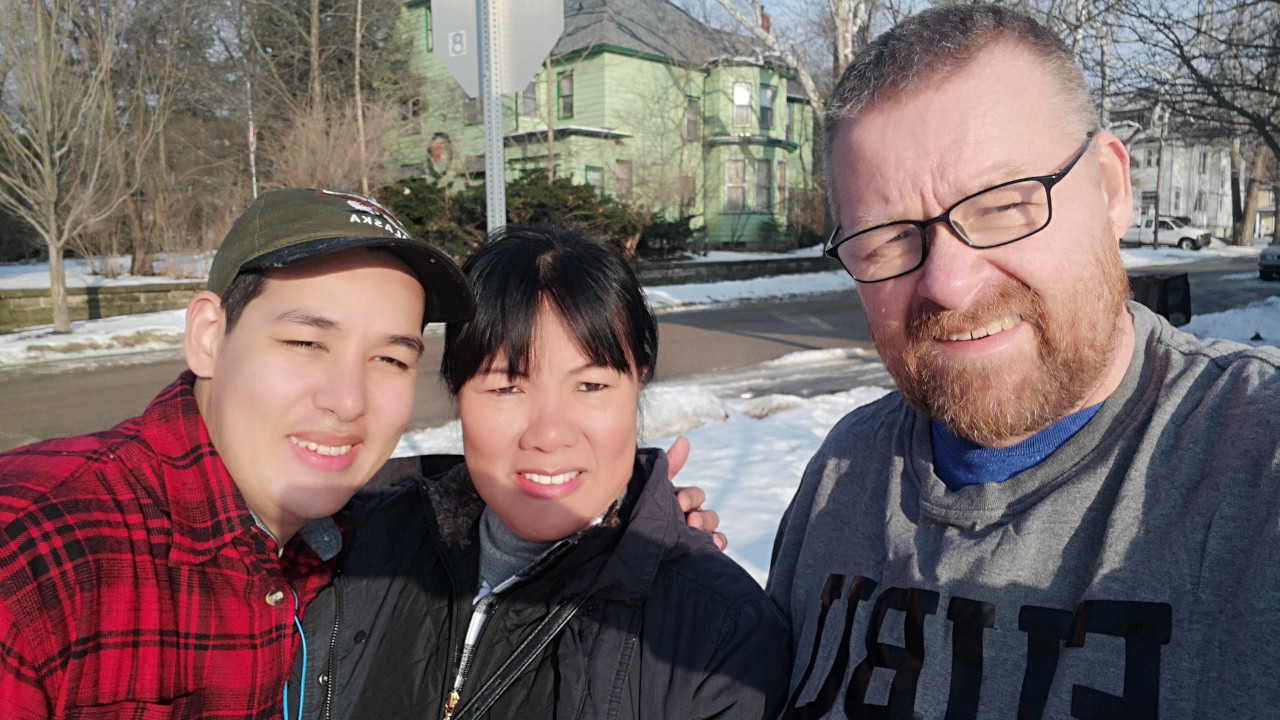 I'm Back!
Coming to you from the United States
Yes, 430 To Fit is back again! My wife and I have now completed our move to the United States, and ready to get back into the fitness kick.
Starting tomorrow, I will be, again, bringing you regular articles about things like:
Health
Weight Loss
Fasting
Heart Health
Diabetes
Etc.
Sorry for the absence
Yes, I am sorry for my absence from this site. The past several months have been very busy and also very stressful. Also, for a significant amount of time, I had no computer, making it difficult to write articles on this site, and other sites that I own.
However, now, I have a new home, a new computer, and time to focus.
A little about our new location
For the past nearly 20 years, we have been living in Davao City, Philippines. Around October of 2018, though, my wife and I decided it was time for us to move back to the United States.
We chose to settle in Logansport, Indiana. Frankly, neither of us had ever set foot in Indiana, but a friend shared with us about Logansport, and we liked what we heard, so we chose to give it a try. So far, we love it here! Yes, the weather is cold, and we get our share of snow, but that is (somewhat) a nice change from the tropical heat that we had grown used to.
2019 and Beyond
I think that 2019 and the coming years will be an exciting time for 430 To Fit. I have plans for a lot of new things here! One of the reasons that I agreed to move back to the States when my wife suggested it was because I wanted to get more deeply into low-carb eating, and also participate in the low-carb community more. I think that this will bring a lot of new information to this site!
I hope to attend some low-carb conferences, and other such things as well.
Coming Tomorrow
I will have, I think, a quite interesting article and video tomorrow about Autophagy. Many who are into fasting are very interested in this topic. I have come across a video explaining the topic very well, and I want to share that with you, along with my thoughts.
How am I doing?
I am doing generally well.
I have not been fasting nearly to the extent that I normally do, but I am ready to dive back in. The entire month of December (and part of November too) I was very busy doing Santa Claus appearances at Malls and other places. Then, as soon as Christmas had passed, it was time to focus on the move. We left the Philippines on January 17, so that did not give us a lot of time. It was not easy to fast much during this time, or during the first few weeks that we were back on the ground in the USA.
As I said, though, I am ready to get going! For the past few weeks, I have been doing some Intermittent Fasting at least 4 days per week. Most weeks I have also done one day of extended fasting. I am used to fasting much more than that, and I want to get back on routine.
Have a gained weight?
Yes, I've gained a bit of weight while not fasting to the extent that is normal for me. I put on about 25 pounds. Now, that weight is going from a "fasted weight" to an "unfasted weight". This is significant because during periods of extended fasts you drop a LOT of water weight. You put all of that water back on after you start eating regularly again.
In 2018, after going for several months of not fasting, I had put on about 20 pounds, and I dropped that very easily when I start back with fasting. My weight gain this year is similar, a bit over 20 pounds. Now that I am going back to fasting, I am sure that water weight will drop off quickly.
OK, come back and join me as I get geared back up and start sharing health information with you!
I hope you are all doing well!