My Brother Died
How Keto and Fasting was connected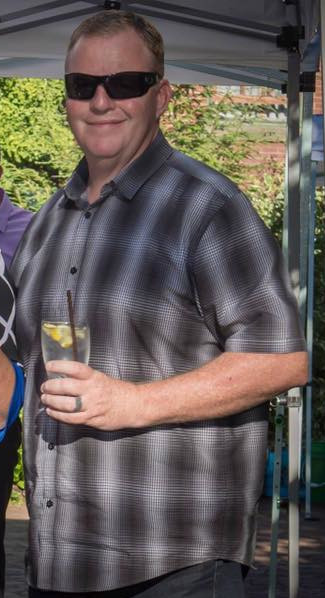 Over this past weekend, my brother died. He had been fighting brain cancer for 5 years. Unfortunately, brain cancer took him last Saturday.
My brother and I had a complicated relationship, although I tried very hard to change that. He just did not seem to be open to that. I wrote about his death and the roots of our complicated relationship on my other blog, give it a read if you want more background.
But, his cancer came back (several times), and took his life. The Ketogenic diet and Fasting played a role in his trouble.
How did Keto and Fasting play a role?
Well, I admit that I worded that in a way to keep you reading…
You see, for several years I had been encouraging my brother, Mick, to try doing Keto, and particularly to do as much fasting as he could. There is a lot of evidence out there that both Keto and Fasting can reduce or prevent cancer. I sent him a lot of studies and my own personal story about how Fasting cured my body. When he would allow me to talk to him, I shared my information with him.
He never tried it.
But the Doctor told him
Mick shared with me one time that his doctor also told him about eating a Ketogenic diet. The doctor told him that it would help with cancer. When I mentioned Keto (which I had shared with him many times) it was like he woke up. He said, "Oh, that is the diet plan that my doctor mentioned to me."  When he said that, two things came to mind:
I have been telling you about it for years already.
If your doctor recommended it, have you tried it?
Well, I asked him Question #2. His answer was that he had not given it a try, didn't think it would help. That was at a time when his cancer was still relatively young, and I feel he still had a chance to save his own life through his diet.
It Never Happened
After learning that his doctor had made the recommendation to him, I kept reminding him and encouraging him to give it a try, but he never did. I believe he could have at least extended his life, and likely he could have lived cancer free.
It makes me sad and also a bit angry.
How can Keto and Fasting help with Cancer?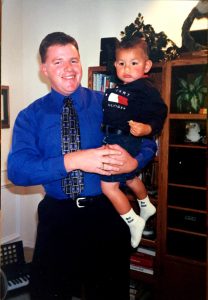 Cancer cells can only live on sugar (carbs). Cancer cells are one of the only types of cells that cannot live on fat. Only sugars.
When you do Keto, you are severely limiting the number of carbs you eat, thus making less sugar available in your body. In facts, if you restrict your carb intake enough, your body will begin flushing out the Glycogen (stored sugar) in your liver. After your liver is flushed out you will have eliminated the sugar in your system. Somewhat.
You see, some of your cells, particularly your brain, need some sugar in order to function. But, only a little. So, you need to eat some carbs/sugars to feed your brain, right? Wrong. Your body can produce its own sugar through a process called gluconeogenesis, and that will produce enough sugar to feed the parts of your body that require it, but still not load your body down with sugar. There is no dietary requirement for sugar or carbs because they are not needed.
So, if you eat a Ketogenic diet (high fat, moderate protein, very low carb). If you fast, it takes keto to the next level, because you will go long periods taking in no carbs or protein, and consuming only fat (your body will "eat" the stored fat on your body).
But, there is still hope
There is still hope. Yes, there is. Just not for my brother. But, there is hope for me, there is hope for you, and for everybody else.
If you don't have cancer, you can probably minimize the risk of cancer by fasting. Dr. Jason Fung says that if you fast for 7 consecutive days at least one time per year, it is very unlikely that you will ever have cancer.
What is the downside? You can probably prevent cancer. What is the price? Seven days per year (consecutive) of not eating. Maybe you will be hungry. But, if you eat a ketogenic diet there is little hunger when you fast because your body will just shift from eating dietary fat to eating body fat.
So, what do you think? Is it worth some minimal hunger once a year? For me, it is.
Addendum
I got a message from my niece, Mick's daughter. She felt that this article was very disrespectful of her father. I did not intend it to be disrespectful at all.
Mick told me a little over a year ago that he would not do Keto, but my niece says that he did Keto. I don't know why he told me that if he did it, but I could only go on what I was told. Either way, I wish that his life had been extended longer, I am sad for Mick and for his family.
I wrote this article not to put down on anybody, especially my brother, Mick. I wrote it to help others prevent cancer in their own lives. Since I published this article many people have already contacted me to learn more about fasting and saying that they would start doing Keto and Fasting to improve their own health.  That was the purpose of my article and if it helps just one person to improve their health I am very happy. I hope that my brother's family would be too.
I apologize if they took this article as being disrespectful of Mick, as I say, that was not at all my intention. I have had several other people read the article, and none of them felt that the article was disrespectful. I appreciate that the loss of Mick is fresh and people are very sensitive about it right now. My feeling when writing this was that Mick and his story might be able to help some other people avoid such health problems.