My Ketogenic Diet Grocery List
Number One Keto Food Item: Eggs
Today, I am going to begin making a Ketogenic Diet Grocery List so I can share with readers who are just not quite sure what foods to buy if they want to "go keto".
I will not post the whole ketogenic diet grocery list today, will do it over time, listing items one by one, telling why they are an important part of the ketogenic diet, and how they rank in my household.
We are all keto here
Well, we are not quite all keto in the house, but we are moving in that direction. With my wife, Feyma, and two of our sons in Alaska right now, we have 4 people in the house:
Right now, Chris and I are both living a keto lifestyle. Nicole wants to switch to Keto as well. DJ is not keto and I don't think he has a desire.
DJ will not be living with us much longer. I have talked to Nicole, and she will switch to Keto soon after Feyma is home.
Feyma lived a keto lifestyle when she was here, but in Alaska, she more or less has to eat the food that is provided in the company mess hall, which is not keto. She is looking forward to changing back to Keto in a month or so when she returns home.
Aaron and Jared, our two sons who are also in Alaska, will be living in the States, so they won't be part of the household.
So, in another month or two, our entire household will be living the keto life.
So, what is the number 1 item on our Ketogenic Diet Grocery List?
There are many items, but we will start today with the most purchased grocery item we use in the house.
Eggs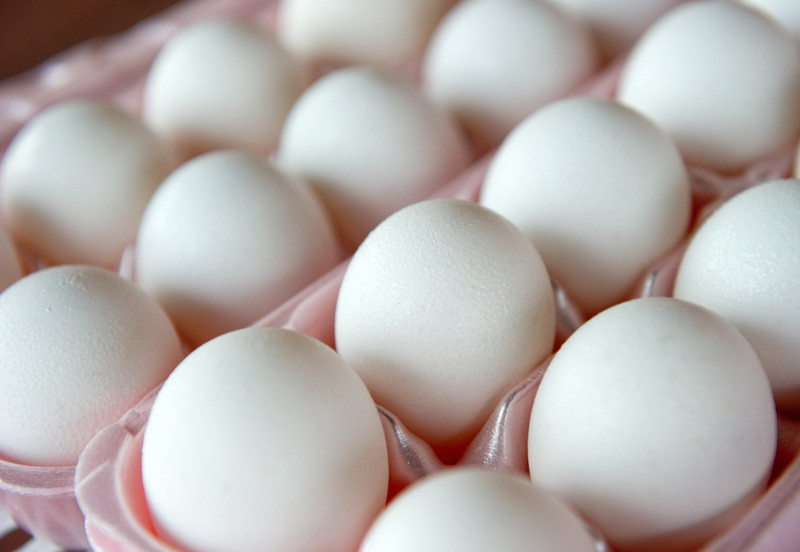 Without a doubt, the most purchased ketogenic diet grocery list item in our house is eggs.
We buy our eggs from a farm store that is just up the street from our house, about a 5-minute walk away. There is a nearby farm where they raise chickens, and that farm has their own egg store. Yes, a store that sells nothing but eggs. But, I can tell you, they sell a LOT of eggs!
Why are eggs such a huge item on the ketogenic diet grocery list?
The egg is probably the perfect ketogenic diet food in terms of macros (macronutrients – Fat, Protein, CArbs).
On a ketogenic diet, you want roughly a macro mix of:
75% Fat
20% Protein
5% Carbs
Or better than that (I eat more like 85% fat, 13% protein, and 2% carbs).
Macros of an egg
The macronutrients in a raw egg are:
16% Fat
0% Carbs
26% Protein
The rest of the percentages are made up by micronutrients
But, I said you want 75% fat, etc.. what gives?
Well, as I said the rest of the percentages are made up by micronutrients. But, there is a key factor that you have to consider. Although the protein is higher than the fat, you have to cook the eggs. What will you cook the eggs in? Fat! Oil of some kind. I cook my eggs in either olive oil or coconut oil.
So, you have to also count the oil in the overall macros. When you add that, you get more or less the perfect balance of macros in an egg. The 0 Carb count really makes eggs a perfect food, you can balance out the other macros with your cooking method.
Fasting also affects my Ketogenic Diet Grocery List
Of course, I fast a lot. I'm on day 11 of my current fast and hoping this fast will go up to about 30 days or so. That means I am not eating anything, so my grocery purchases for myself are nothing. Chris usually does OMAD (one meal a day) but does complete days of fasting about twice a week or so. So, his ketogenic diet grocery list is also a short one.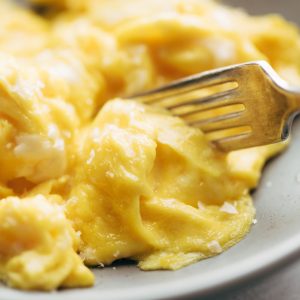 In fact, when Chris eats his one meal per day, he usually eats 3 scrambled eggs. About once a week he will eat meat and/or a salad. So, with Chris eating eggs about 5 days a week, that means we buy a lot of eggs.
Also, while fasting, if I feel I must eat something, I will usually eat 4 or 5 fried eggs and then go back to fasting. Here I am on day 11 of my current fast, though, and I have not needed or even wanted to eat anything yet. But, if I do feel a need to eat, I will certainly turn to eggs because of their perfect balance in macros.
The perfect Ketogenic Diet Grocery List
In my opinion, eggs should be at the top of your ketogenic diet grocery list. I know of no other food that is as perfect as eggs in terms of giving your body the macronutrients that your body needs, and in the proper mix.
Over time, I will be making further posts adding one item at a time to my ketogenic diet grocery list. So, keep coming back, some of my grocery items may end up on your ketogenic diet grocery list as well!