Today is going to be a busy day for me. This evening, I will be recording a podcast with Jimmy Moore. I will be a guest on his podcast.
Do you know about Fasting Talk? Fasting Talk is a podcast (and a website) which is done by Jimmy Moore.
Who is Jimmy Moore? Here is what Wikipedia has to say about him:
Jimmy Moore is an American blogger and author who is best known for his "Livin' La Vida Low-Carb" blog and podcast, and more recently for his books on nutrition. He has appeared on television and radio programs promoting a high-fat, moderate protein, low carb diet plan. His popular weekly podcast, "Livin' La Vida Low-Carb", has run over 1100 episodes featuring interviews with experts in diet, health, and fitness. Moore also runs two other weekly podcasts, "Fasting Talk" and "Keto Talk". He currently resides in Spartanburg, South Carolina. [Read More]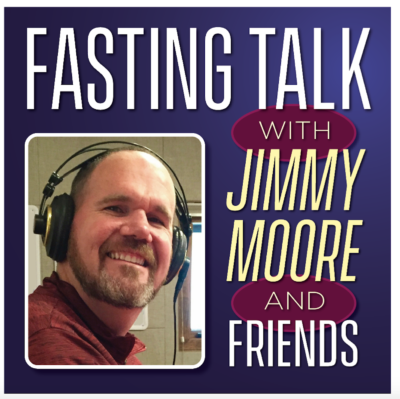 Jimmy is very well known in the Low Carb diet world, and in recent years he has gotten into fasting (both Intermittent and Long Term fasting). Last year, Jimmy co-wrote Complete Guide to Fasting with Dr. Jason Fung. Jimmy has written many other books too and operates multiple websites on the topic of Low Carb eating and Fasting.
I am not sure (yet) when the Podcast will air, but when I find out, I will let you know so that you can listen.
I am looking forward to being a guest on Jimmy's show and sharing my story with his listeners. I am sure we will talk about my health journey through diabetes, obesity, struggling with weight loss, finding out about LCHF/Keto, and then getting into fasting.
I think this will be a lot of fun, and am looking forward to doing it!